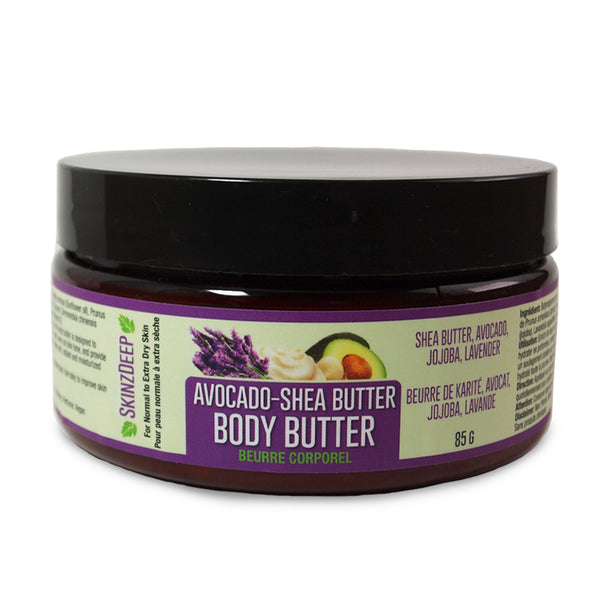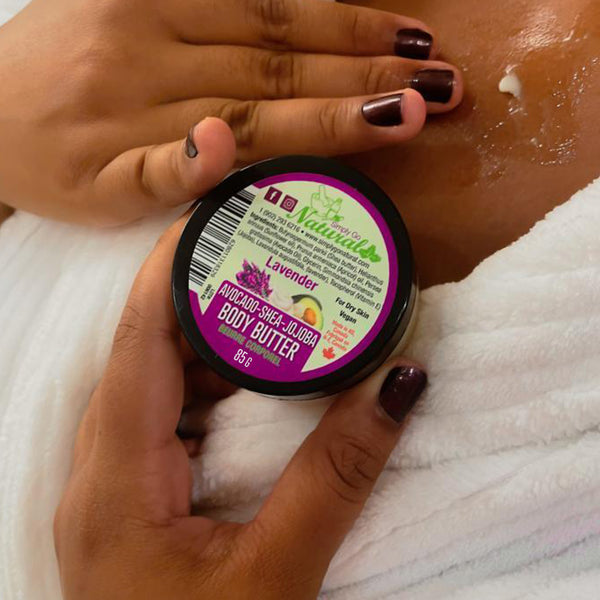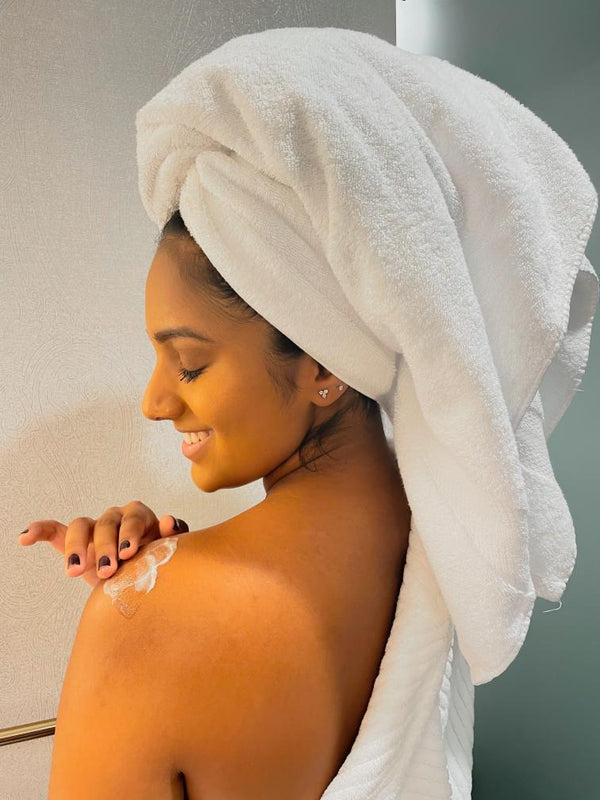 Body Butter- Avocado-Shea-Jojoba - Whipped-Lavender
Great to experience a 'deep moisture' and the perfect cream to repair chapped or dry skin - Replacing your day-to-day moisturizers.

This waterless whipped body butter is quite compact in size (135/85/30g), but it's heavily rich in soothing ingredients and organic oils - The body butter provides you with rejuvenation, soothing, moisturizing, nourishing and full protection against dryness; All of these benefits combined into one organically produced and natural body butter.
Who is this body butter for? 
We have very subtly, yet very thoroughly produced this body butter to ensure that the product is suitable for everyone - Whether you are an adult, a child, or even the person with sensitive skin; With thanks to the mild, gentle and organic ingredients, the product allows anyone to experience the soothing benefits, and achieve that 'glowing' and 'beautiful' and toned skin in no time.
The ingredients:
Organic Shea Butter, Sunflower Oil, Apricot Oil, Avocado Oil, Glycerin, Jojoba and Vitamin E Oil.
** This product is free from petroleum, silicone, paraben, alcohol, colourants and perfume **
The benefits (in a nutshell): 
Provides your skin with an instant 'glow'

100% Natural & Vegan

Organic, and well-extracted ingredients. 

Suitable for any person (thanking the gentle making of the product)
And... Many more benefits too - It's used to replace your lotion-based moisturizers for a glowing, vibrant and healthy look.
What differentiates this product from others available? 
Our Body Butters (specifically this one) are unlike any other common body butter which you may have come across. Why? Our products are highly concentrated; Meaning that one jar will last much longer than many water-based lotions which may be available - Not only does this make our products more cost-efficient, but they are handcrafted specifically to address your skin issues.
This body butter was proudly handmade in Nova Scotia, Canada.
View this post on Instagram