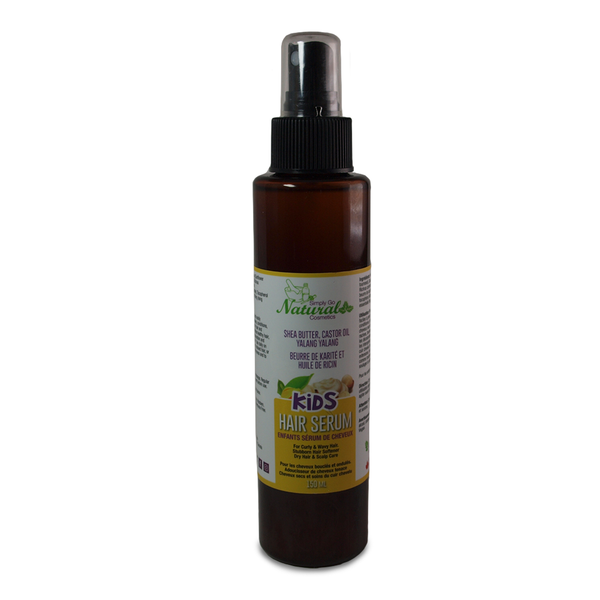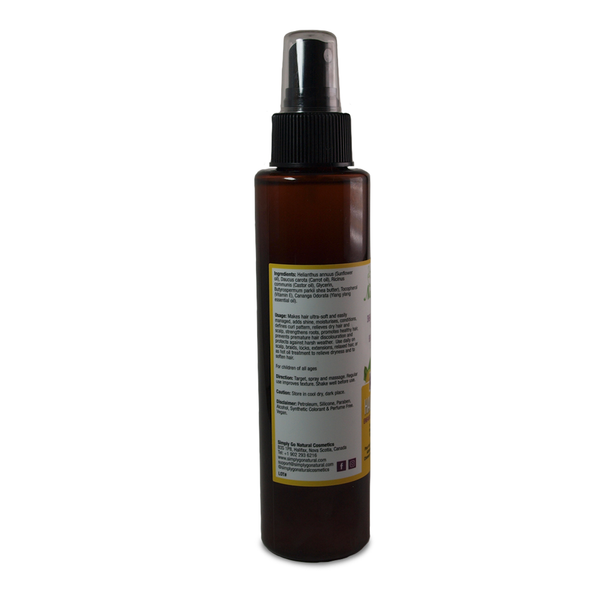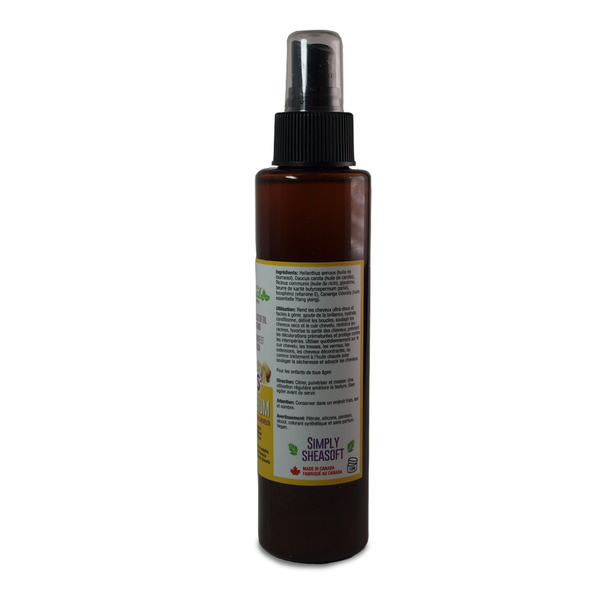 Shea Castor- Hair Serum- Kids and Sensitive Care
The hair serum specifically formulated for the little ones - Flawless for helping with dry, stubborn and tangle-prone hair and scalp.
Keep your little one's hair and scalp in brilliant condition! This hair serum was specifically formulated for the kids and is made with the richness in shea butter, sunflower and castor oil - These ingredients (combined) all help in making your children's hair ultra-soft, easier to manage and brings out the beauty of their hair wonderfully well.
Why does my child need this hair serum?
Immensely helps improve the condition of the hair & adds a 'glow' appearance to their hair.
Deeply moisturizes, conditions and soothes your child's hair.
Effective against dryness and itchy scalps.
Helps to strengthen roots & promotes healthy hair.
Gives your child's hair a heavenly scent (Thanking the essential oils)
And... These are the few of the many benefits which a hair serum provides to your hair - It's essential to effortlessly bring out the beauty of your child's hair.
Ingredients:    
Sunflower Oil, Unrefined Shea Butter, Carrot Oil, Castor Oil, Vegetable Glycerin, Ylang Ylang Essential Oil, Vitamin E.
This product is free from: Mineral Oils, Petroleum, Silicone, Alcohol and Synthetics.
Our Kids Hair Serum was proudly made in Canada.
Volume: 140ml.