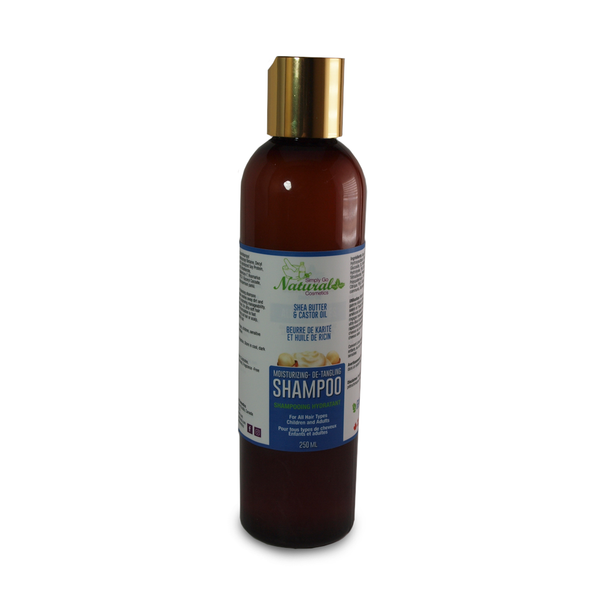 Sulfate- Paraben Free Conditioning Shampoo- Shea and Castor Oil
Luxuriously cleanse and improve the condition of your hair - An exclusive from our " Gentle Care Line" 
Our ultra-premium shampoo provides something special to your hair - The shampoo is infused with shea butter, castor oil and other 'natural goodness' which effectively washes away all dirt from your hair and provides your hair with a shiny, beautiful and silky appearance.
This shampoo is free from fragrance, which makes it ideal for managing sensitive scalps and hair.
Our premium conditioning and cleansing shampoo from the Gentle Care line, infused with shea butter and castor oil washes away dirt and oil adding shine and improving manageability. It's rich lather rinses clean for ultra-soft hair. This formulation is fast-absorbing, without drying out hair and scalp while promoting healthy hair and scalp.

What does this shampoo provide to my hair?
An effective, nourishing and conditioning cleanse.
Makes your hair super-soft and improves manageability.
Prevents all dryness of the hair and scalp.
Leaves your hair looking beautiful, shiny and silky.
Above all else... The formulation of the shampoo is fast-absorbing - It's the perfect alternative to all of your chemical-based products.
What makes this shampoo superior to others?
Unlike other shampoos which may be available, we have specifically formulated this shampoo to provide 'something natural' to your hair. This unique shampoo is free from all potential aggravating chemicals and flawlessly improves the condition of your hair.
Our shampoo is also suited for all hair types.

This shampoo was handmade in Canada.
Volume: 250ml/60ml 
Please note: Not for ingestion. For best condition, store in a cool, dark place.
 Ingredients:
Aqua, Cocamidopropyl Hydroxysultaine, Cocamidopropyl Betaine, Decyl Glucoside, DL Panthenol, Hydrolyzed Soy Protein, PEG-150 Pentaerythrityl Tetrastearate, Phenoxyethanol, Polyquaternium-7, Rosmarinus Officinalis (Extract), Citric Acid, PEG-7-Glyceryl Cocoate, Shea Butter, Ricinus communis.