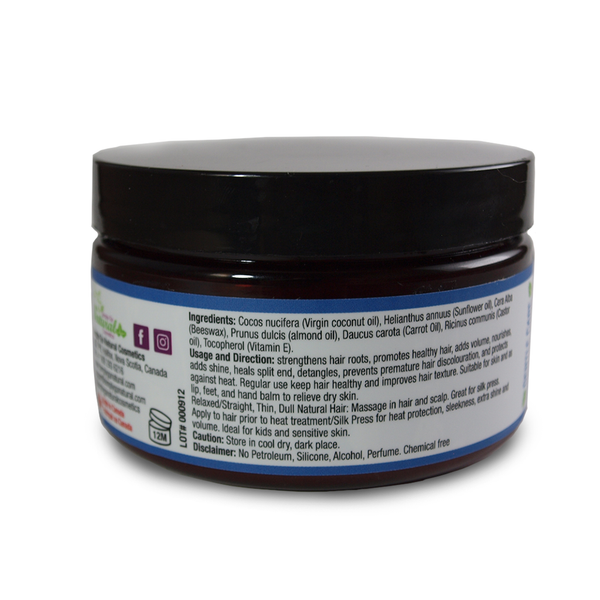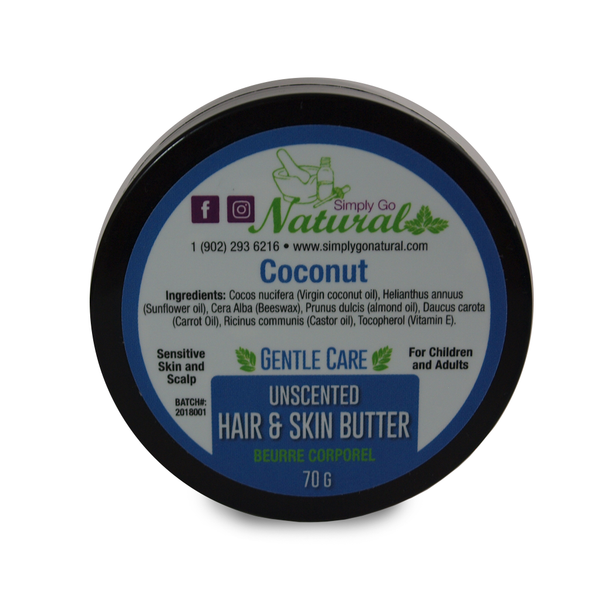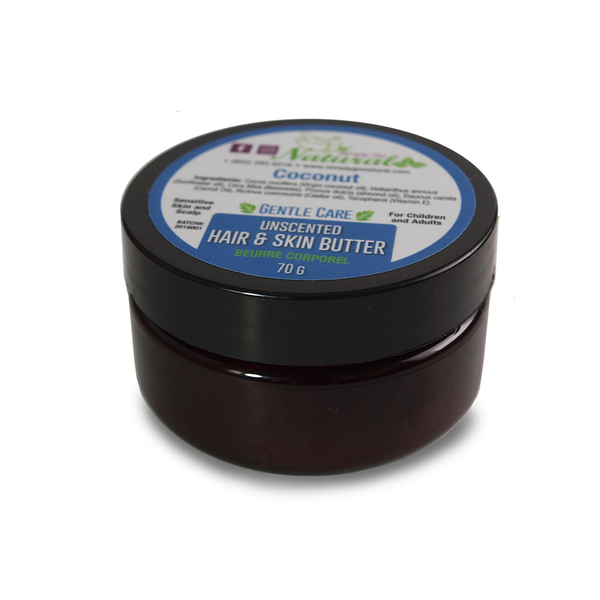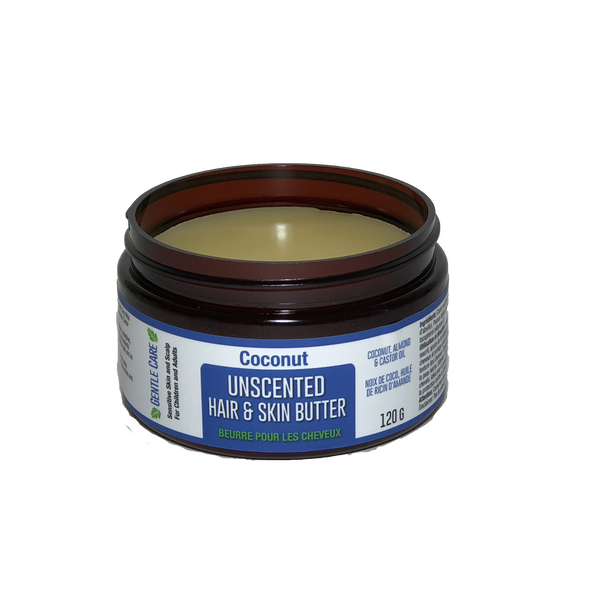 Hair and Skin Butter- Coconut Oil
Ideal for catering for dry, dull, itchy, thin or damaged skin - The butter is perfectly used for the scalp and skin.
This hair & skin butter is carefully formulated to cater to all of your needs - We have ensured that the product was formulated with no essential oils. Why? This doesn't only give the butter it's heavenly scent (a light coconut scent), but it also ensures that the butter is deeply conditioning, moisturizing and ultimately nourishing the roots and hair for rejuvenation. 
The benefits to the hair: 
With thanks to the unique formula of our product; Our product can be effective against most hair issues including dryness, itchy scalp, dull hair and much more - The product strengthens and rejuvenates your hair making it appear fuller, adds volume, and provides an incredible 'shine' and 'glow' to the appearance to your hair.
As well as the above mentioned, the product is also flawlessly used as a styling finisher - Include this product into your hair styling regimes, and add extra shine, volume and sleekness to your hair. Yes - It can be used for all hair types.
The product is not only used for the hair:
Our Hair and Skin butter is profoundly known for it's benefits to the hair, but it is also unmatched for soothing the skin - The butter is suitable for all skin types and suitable for any person, of any age. 
The product can also be used as a natural lip balm to soothe, heal and moisturize dry lips, and can be used flawlessly for other areas too; such as the feet and hands.
Why choose this product over others available?
Repairs damaged hair and can be used to shine and glow the appearance.
Can be used to treat dryness in many areas of the body
Organically produced and 100% natural 
Free from chemicals and other potentially aggravating ingredients.
The Ingredients:
Organic Virgin Coconut Oil, Sunflower Oil, Pure Canadian Organic Unrefined Beeswax, Sweet Almond Oil, Carrot Oil, Castor Oil, Vegetable Glycerin, Vitamin E.
Free from: Mineral Oils, Petroleum, Silicone, Alcohol, Synthetics & Chemicals.
This Hair & Skin Butter was made in Canada - Volume of 120g