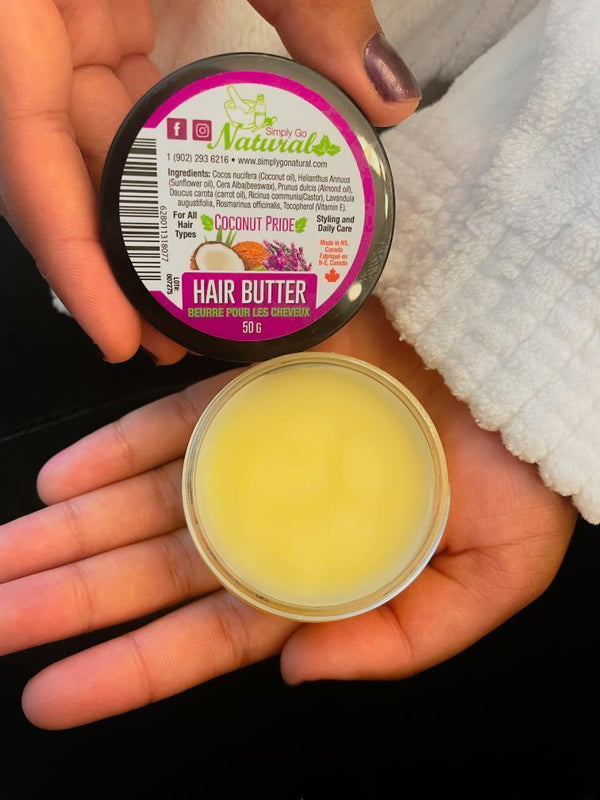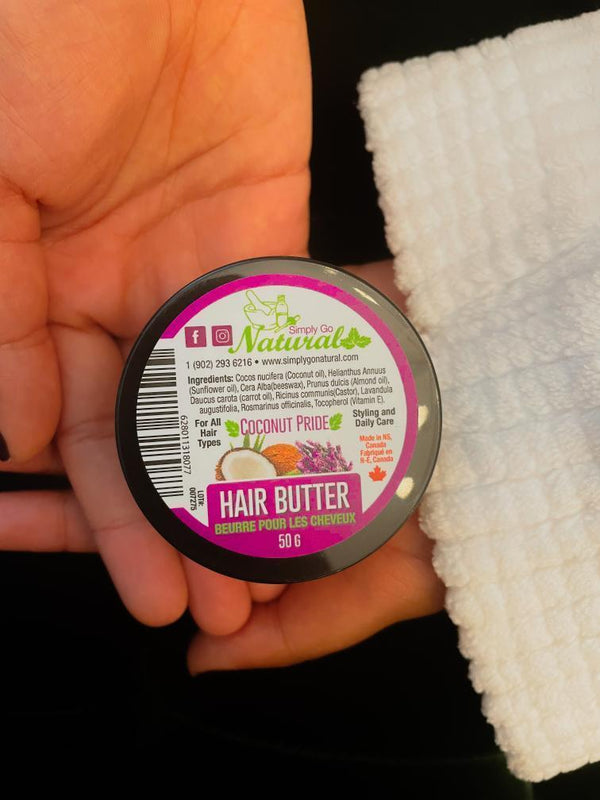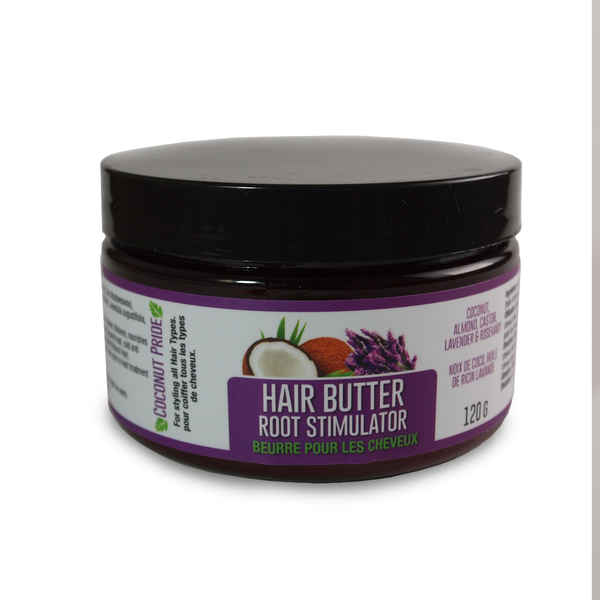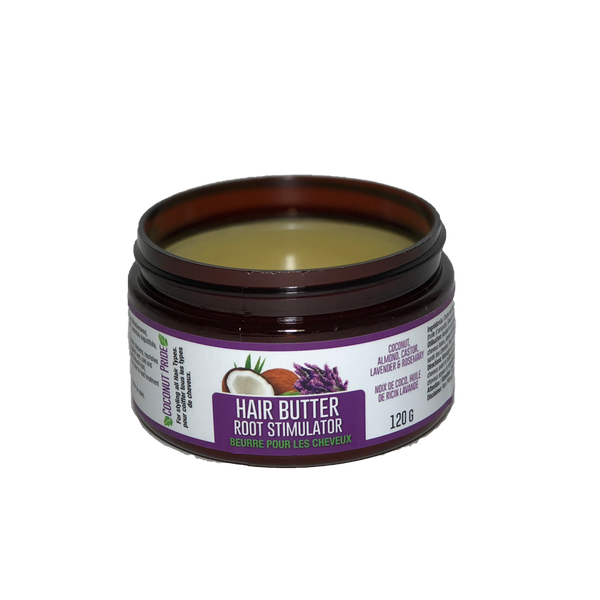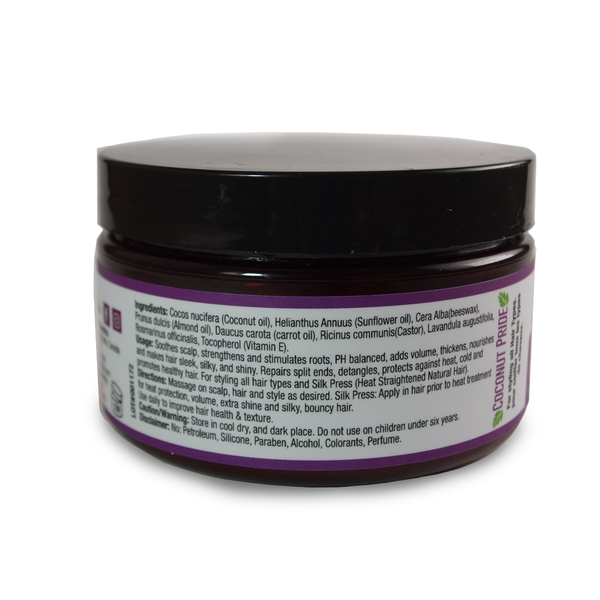 Hair Butter- Root Stimulator- Coconut, Almond and Lavender EO( Coconut Pride)
Moisturize, nourish, protect and repair your  dry hair
Our hair butter is distinctively formulated to cater for dry, thin, dull and itchy scalp and hair.  Enriched with with 100% natural plant oils and butters, this product is effective in deeply conditioning, nourishing and repairing the your dry, hair and scalp, boost growth and bring hair to live.
Why should I be using this hair butter?
It is formulated to condition and moisturize dry hair and scalp, protects and seals in moisture to prevent moisture loss while nourishing roots to stimulate growth . It also adds instant shine to dry frizzy hair making hair appear and feel silky soft, bouncy, thicker, fuller, shinny and beautiful.  
Who is this hair butter for?
This hair butter was formulated for those individuals with dry, thin, dull, itchy  scalp or damaged hair. It can be used for all hair types prone to dryness as solid hair oil but  best for type 4 natural coily/kinky hair is often dry and brittle. It it also great for styling short hair and great as beard butter due to its conditioning benefits. 
It promotes healthy hair growth, controls frizz, and prevents premature hair loss and greying. It's also a fantastic addition to your routines to prevent dry itchy scalp - This hair butter is suitable for all hair types
Best Recommended Uses:
-Dry frizzy hair that needs a light hold for to control fly away hair (all hair types)
- Type 4 A, B, and C, curly and Kinky hair(Use daily as daily hair and scalp care, or use it to style your twists and braids on wash days)
-Means Grooming - Use as mens beards care. Use after washing beards
-Short Hair Care- Use it to style 
The benefits to the hair:
Deeply conditions, nourishes and moisturizes the hair.
Stimulates your roots and promotes healthy hair growth.
Prevents premature hair loss and greying.
Effective at relieving a dry itchy scalp.
Thickens, adds shine, beauty and silkiness to your hair
And... These are just a few of many benefits which our hair butter can provide to your hair (Use daily for even better results)
Ingredients:

Organic Virgin Coconut Oil, Sunflower Oil, Canadian Organic Beeswax, Sweet Almond Oil, Organic Carrot Oil, Castor Oil, Lavender Essential Oil, Rosemary Essential Oil, Vitamin E Oil.
This product is free from: Mineral Oils, Petroleum, Silicone, Alcohol, Synthetics and other chemicals.
Caution and warning: Please store this product in a cool, dry and dark place. Do not use on children under six; Our hair and skin butter is more ideal (Coconut from the Gentle Care line)
Proudly made in Nova Scotia, Canada.
Volume: 120g/50g