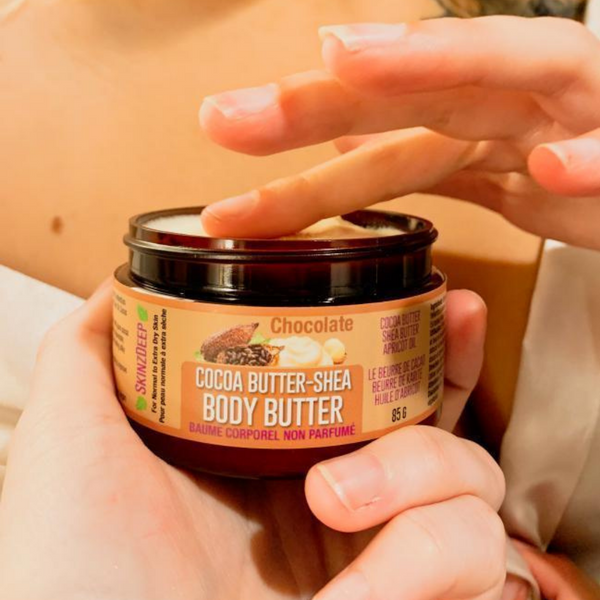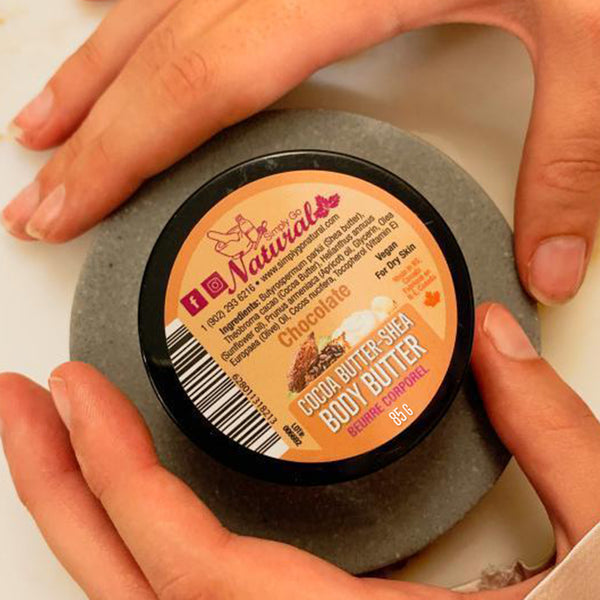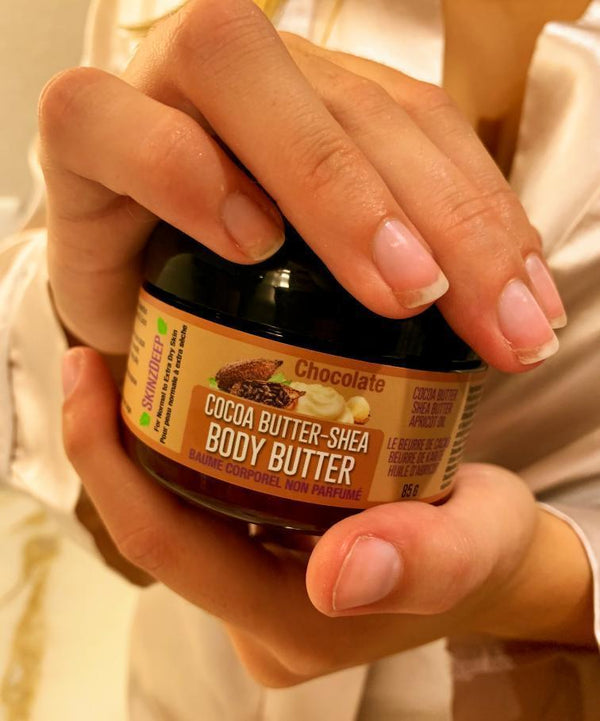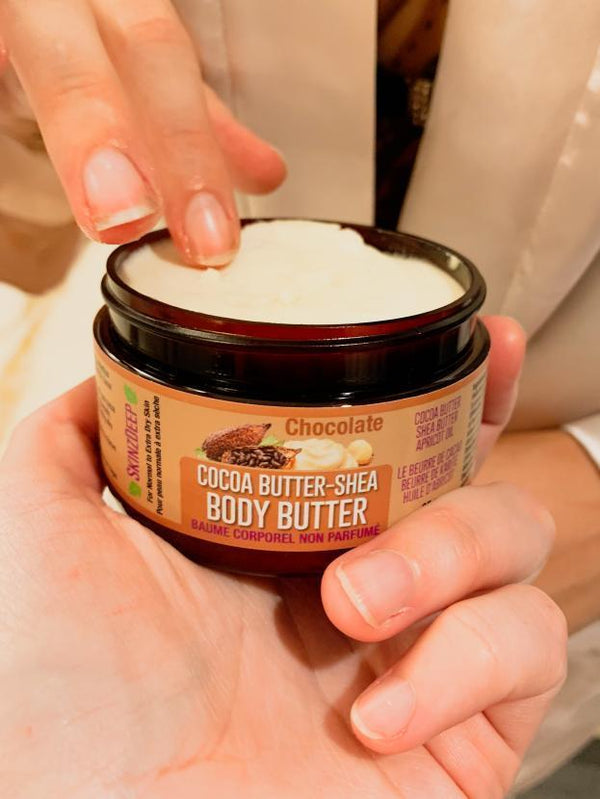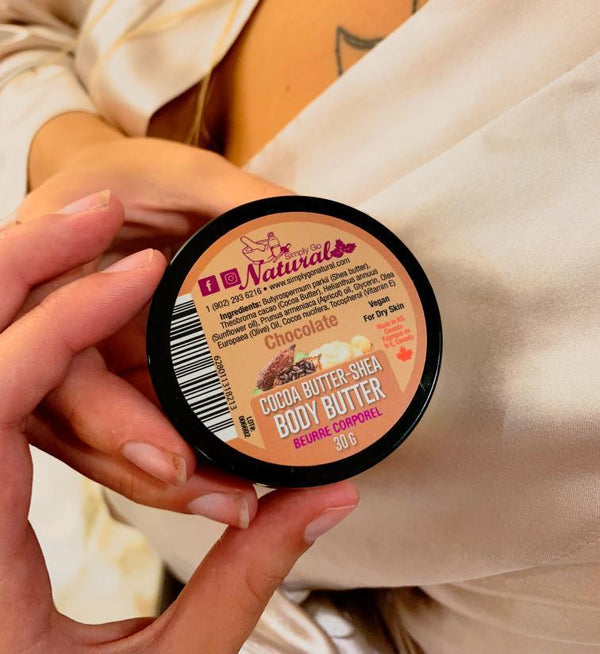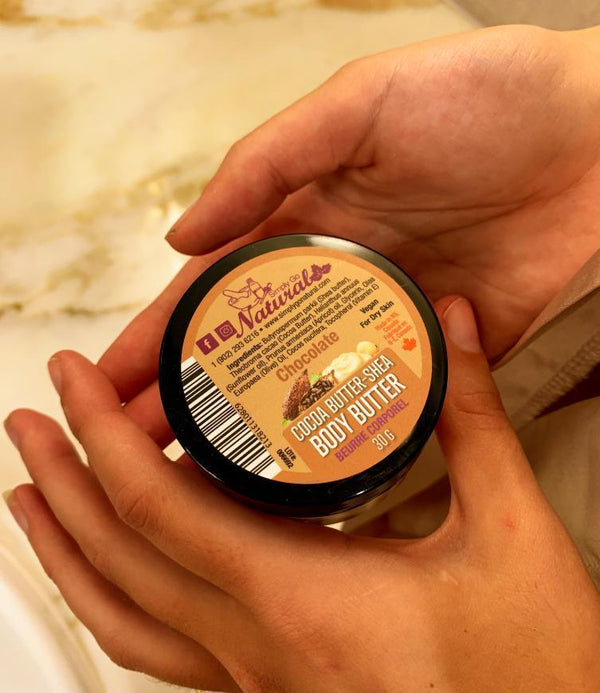 Cocoa Butter -Shea Body Butter- Chocolate
Great for dry skin and the perfect cream to experience deep moisture - This plant based body butter is suitable for both adults and children.
Who is this body butter for?
Our Whipped Cocoa - Shea Body Butter is the perfect replacement for your chemical-based products and is formulated in a way to soothe the skin like no other - The waterless formula butter is created to deeply moisturize, protect, restore and rejuvenate damaged skin. Its flawlessly used for relieving severe dry skin, tone, improve skin texture. 
This all-natural and organically produced butter is rich in heavenly ingredients and provides your skin with an ultra-soft and 'glowing feel' 
The direction of use:
This organically produced butter is applied on damp skin (for the best results, use daily) - Just simply apply the butter on your whole body and experience the benefits of soft soothing and rejuvenation skin almost instantly.
The butter provides your skin with an ultra-soft, glowing and youthful appearance - It's flawless for improving your skin's health and texture using pure organic butters and oils without any extra additives.
The Ingredients:
Organic Shea Butter, Cocoa Butter, Sunflower Oil, Glycerin, Olive Oil, Coconut Oil, & Vitamin E Oil.
** This butter is available in Chocolate and Ylang Ylang** both scents provide deep moisture and have their 'heaven-like' scents 
The benefits (in an essence):
Deeply moisturizes  and tones your skin; making your skin appear more firm, youthful and glowing.
Well-extracted ingredients and organically produced product.
Flawless for normal to severe dry skin
These are just a small amount of benefits... Our Whipped Cocoa Butter provides your skin with many more benefits - It's used for replacing your chemical-based lotions.
This product is free from Petroleum, Silicone, Paraben, Alcohol, Colorants, Perfume and other chemicals.
What differentiates our product from others?
We have carefully formulated this product with well-extracted, organic and natural ingredients to ensure that your skin is receiving a 'soothing' feel and that the rejuvenation of the skin is provided - This product was formulated specifically to address your dry skin issues and glow.
This product was formulated in the heart of Nova Scotia, Canada.
Volume: 135/85/30g