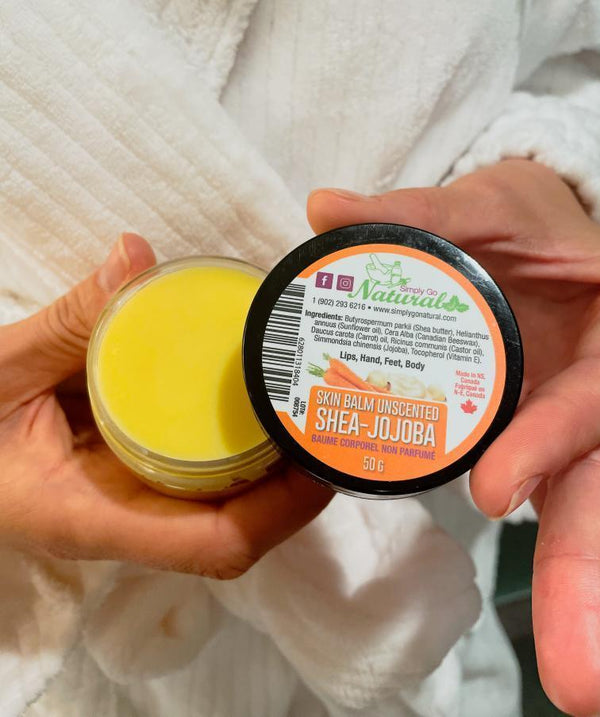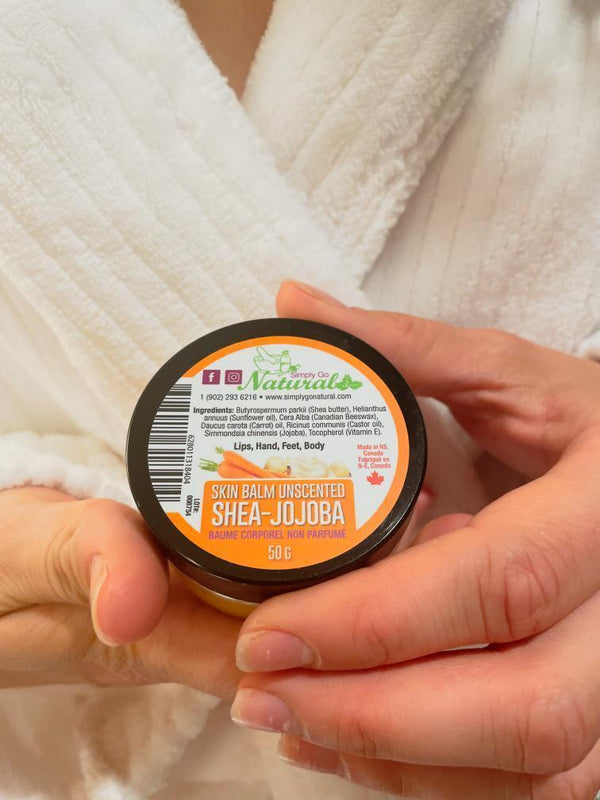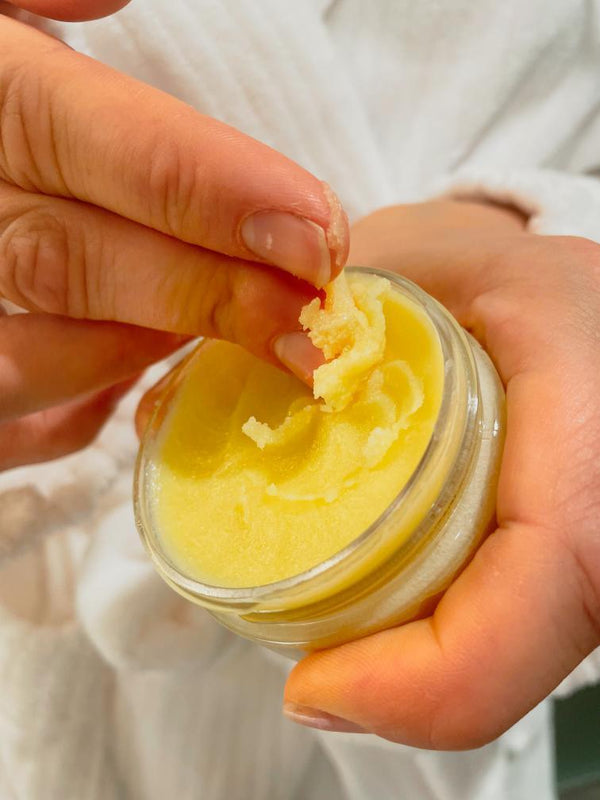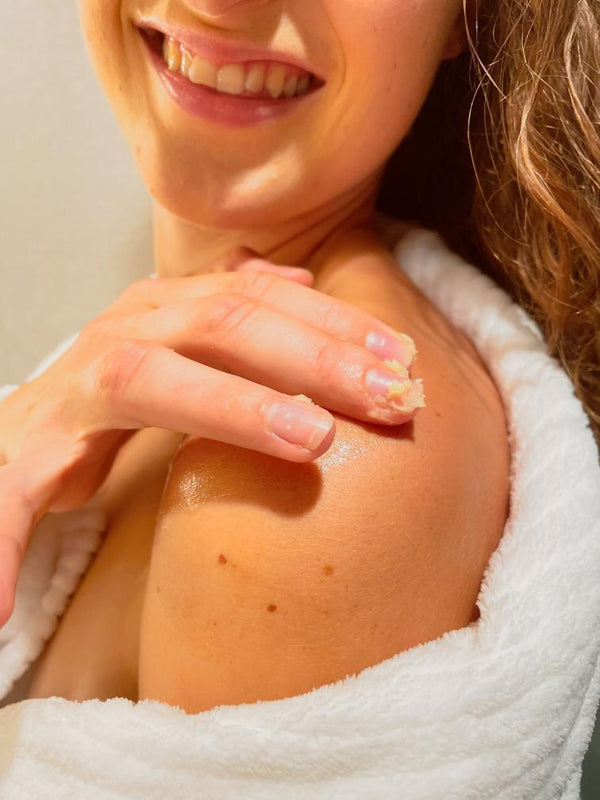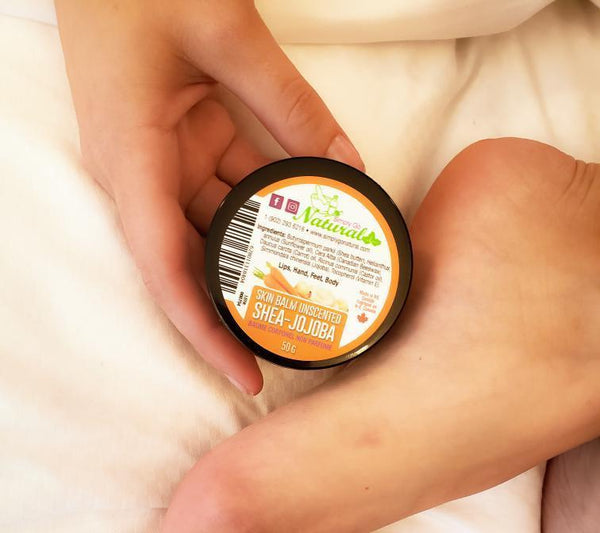 Shea-Jojoba Skin Balm
Size: 50g 
Description:
The Shea-Jojoba Skin Balm was specifically made to manage severe dry skin conditions on any part of the body.  Skin conditions such as eczema and psoriasis may be managed with chemical-based products but may leave you with undesired side effects, and even more exposure to toxic chemicals that may lead to other health implications. This is why we have presented you with a 100% natural and organically produced alternative.
Consisted of organic, natural, and soothing ingredients and vitamins,  the skin balm effectively softens, heals, and rejuvenates broken, chapped, dry skin. It can be used for the lips, hands, feet, and other small areas on your skin that needs extra and deeper care.
 Highlights
·      Good for: Dry Lips, Hands, Feet, and Inflamed Dry Spots.
·      Moisturizing 
·      Sulphate and Paraben Free
·      Cruelty Free
·      Petroleum Free
·      100%  Natural
 How to Apply:
Dry chap skin
Subtly take a finger-full of skin balm, and gently apply  daily it onto damp skin for the best result.
You will be able to feel the deep moisture and positive effects after one application. 
Inflamed  Problem Areas
Subtly take a finger-full of skin balm, and gently apply onto damp skin for at least twice a day until skin clears for best result.
Free from:
Petroleum, Silicone, Paraben, Alcohol, Colorants, Perfume, and other chemicals.
What Makes This Better Than Others Available:
At Simply Go Natural, we produce high-quality products that go through a unique process of formulation. We ensure that we use 100% natural, organically ingredients - ingredients that help soothe and delicately moisturize dry and sensitive skin packed with natural antioxidants such as Vitamin E and Vitamin A, Vitamin B12, and Vitamin C that keeps the skin  protected, soft, clear, youthful, and glowing.
A well-curated product for all skin types, especially, sensitive skin as  a natural alternative the chemical-based products that can aggravate your conditions further. The ingredients included in our products are backed to provide deep moisture, soothing, protection to your skin and repair broken and dry skin.
Ingredients:
Organic Unrefined Shea Butter, Jojoba Oil, Sunflower Oil, Canadian Beeswax, Castor Oil, Carrot Oil, Vitamin E.
Proudly handmade in Nova Scotia, Canada.
(Available in Sobeys, Amazon and other Retail Outlets)