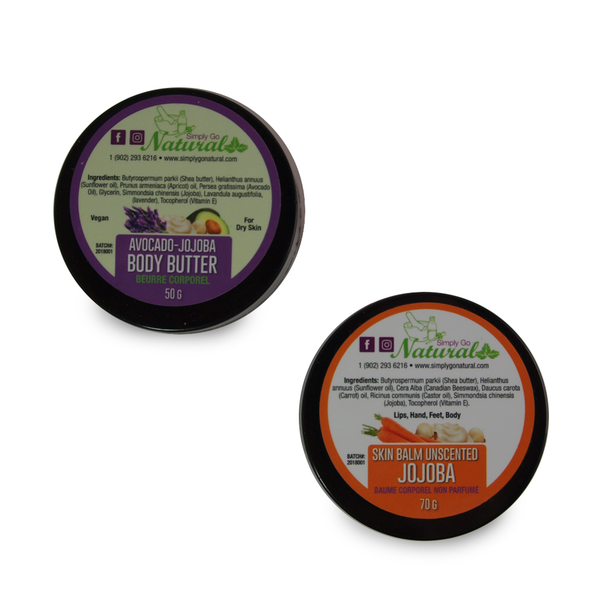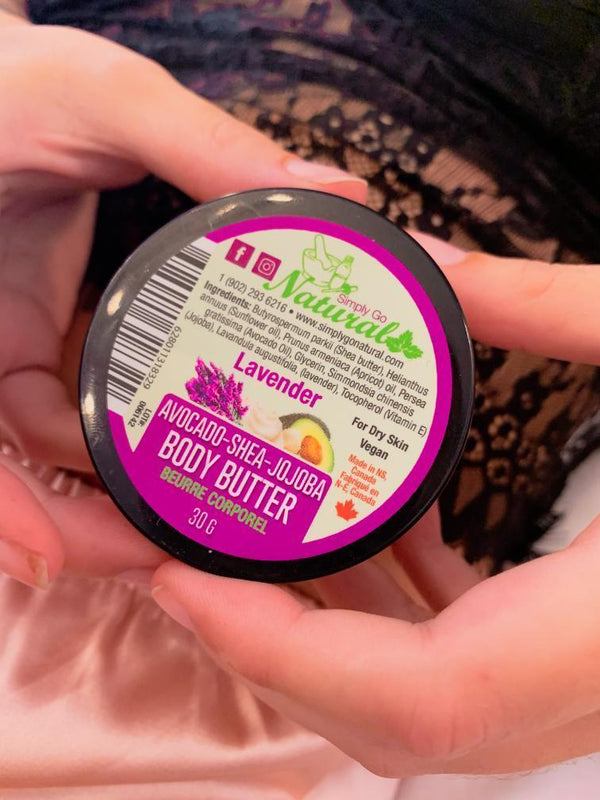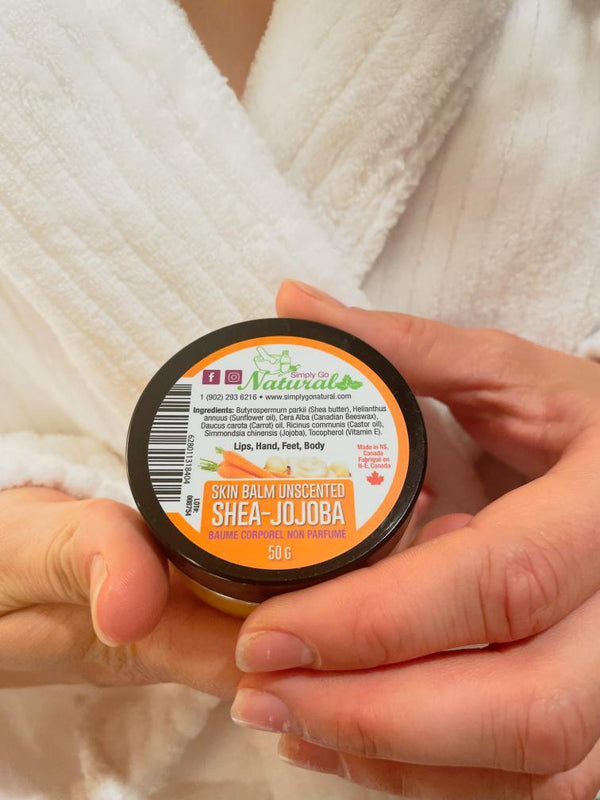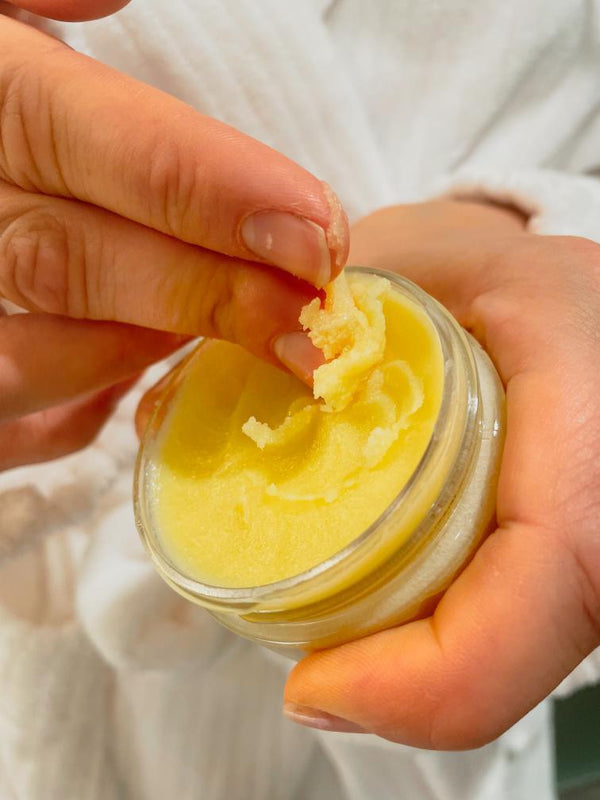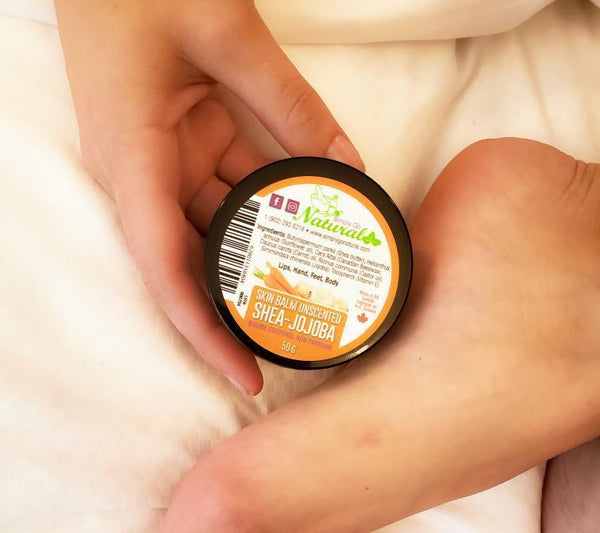 Severe Dry + Sensitive Skin Care Combo With Lavender
Ideal for dry, broken and chapped skin - 100% organic, and natural product.
We have carefully, thoroughly and naturally created this skin care combo specifically for the individuals with severe dry skin conditions - Such conditions are often treated with chemical-based products which have their negative side effects to the skin. This combo ensures that your condition is easily managed (the natural and better way)
Both products in the skin care combo moisturize, softens, heals and repairs broken, chapped and dry skin - With just a couple uses; You will be able to feel the soothing benefits provided to your skin.
What products are included?
1. Body Butter - This naturally produced body butter consists of avocado, shea and jojoba (natural ingredients effective against dry skin) - The body butter is used to replace your daily body moisturizer, and is perfect when used after bathing or showering.
Ingredients in the body butter:
Organic Shea Butter, Sunflower Oil, Apricot Oil, Avocado Oil, Glycerin, Jojoba, Lavender Essential Oil & Vitamin E Oil. 

2. Skin Balm - This product is used on smaller areas of your body - Areas such as your lips, hands, feet are prone to dryness, and this skin balm ensures a soothing moisturizing feel. The skin balm is even better when used after your body butter.
Ingredients in the skin balm:
Organic Unrefined Shea Butter, Jojoba Oil, Sunflower Oil, Canadian Beeswax, Castor Oil, Carrot Oil & Vitamin E Extract.
Choose from Unscented or Lavender.
What makes this combo better than others available?
At Simply Go Natural; We produce high-quality products which go through a unique process of formulation - We ensure that we use 100% natural, organically produced ingredients - Ingredients which help soothe, and delicately moisturize dry and sensitive skin.
A well-produced product is essential to sensitive skin, as chemical based products can aggravate your conditions further. The ingredients included in our products are backed to provide a delicate moisture to your skin, and repair broken and dry skin.