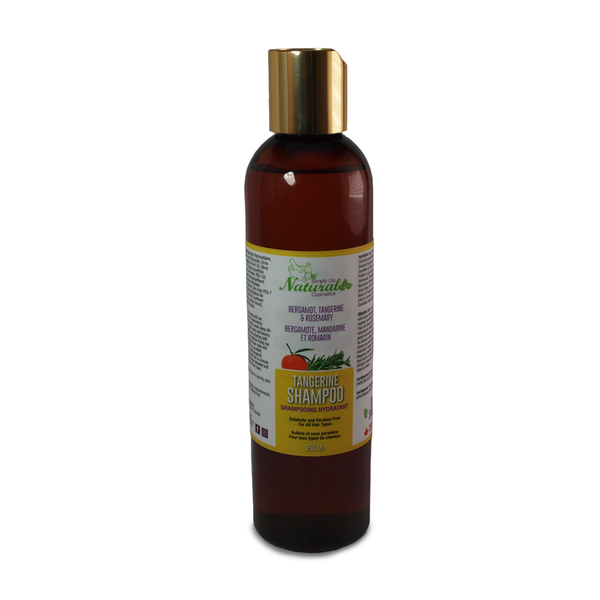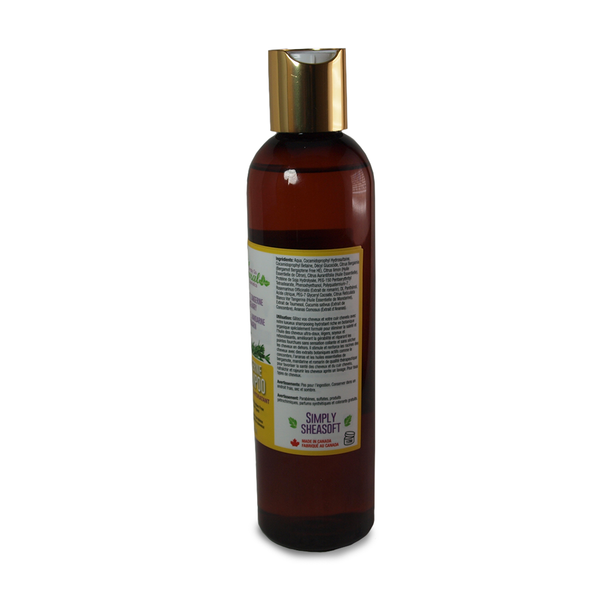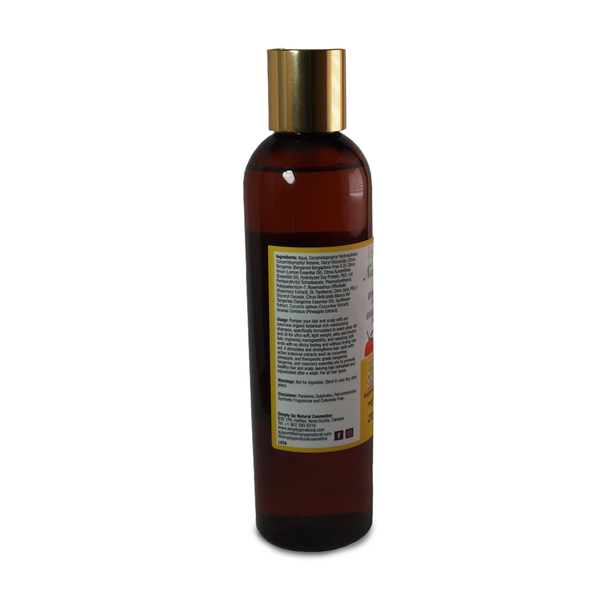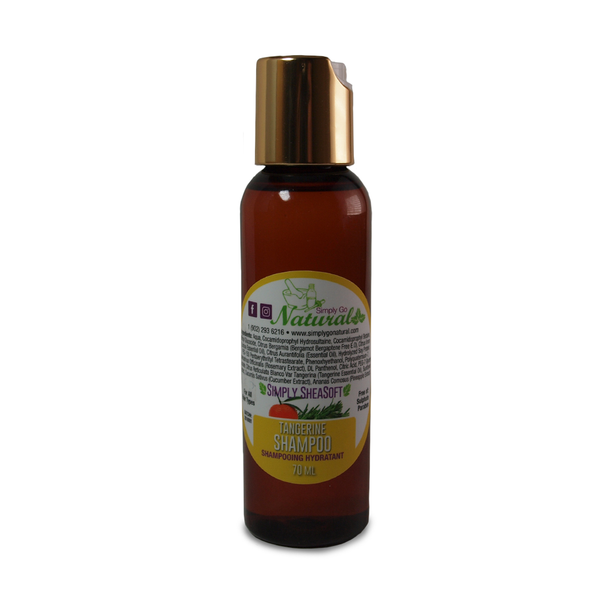 Tangerine-Sulphate-Free Shampoo- Simply Shea Soft
This shampoo is exclusive from our 'shea soft line' and is flawless for all types of hair.
This shampoo provides a different feel & texture to your hair - It's infused with pure botanical extracts, bergamot and tangerine essential oil which provides a refreshing natural aroma to your hair, whilst ensuring that you're washing away all dirt, oil and impurities from your hair.

What does this shampoo provide to my hair?
An effective, nourishing and conditioning cleanse.
An improvement in manageability and maintenance of natural hair patterns.
Provides an 'ultra-soft' feel and promotes healthy hair and scalp.
A natural aroma to your hair (Thanking the organic ingredients)
These are just the benefits in a nutshell... 

For optimal results: Please use this shampoo in combination with our conditioner, hair butter and hair serums (Avoid combination with other brands products for an even better result)
What makes our product superior to others?
We have subtly, yet very thoroughly formulated this shampoo to ensure that you're repairing, rejuvenating and improving the condition of your hair - The shampoo is the perfect (organically produced and natural) alternative to all of your chemical-based products.
This shampoo was handmade in Canada.
Volume: 250/70ml 
Ingredients:
Aqua, Cocamidopropyl Hydrosultaine, Cocamidopropyl Betaine, Decyl Glucoside, Bergamot Bergaptene Free E.O, Lemon Essential Oil, Citrus Aurantifolia, Hydrolyzed Soy Protein, PEG-150 Pentaerythrityl Tetrastearate, Phenoxyethanol, Polyquaternium-7, Rosemary Extract, DL Panthenol, Citric Acid, PEG-7 Glyceryl Cocoate, Tangerine Essential Oil, Sunflower Extract, Cucumber Extract, Pineapple Extract.
(Exclusively Available Online)