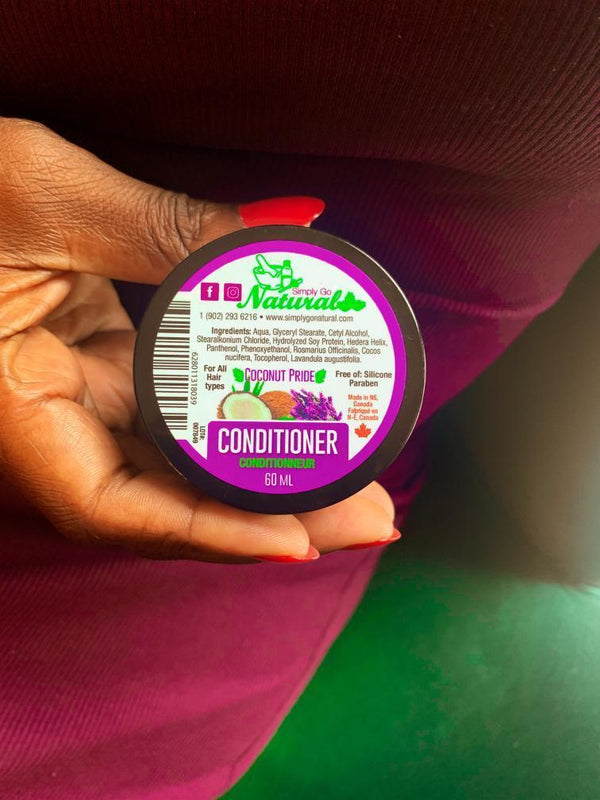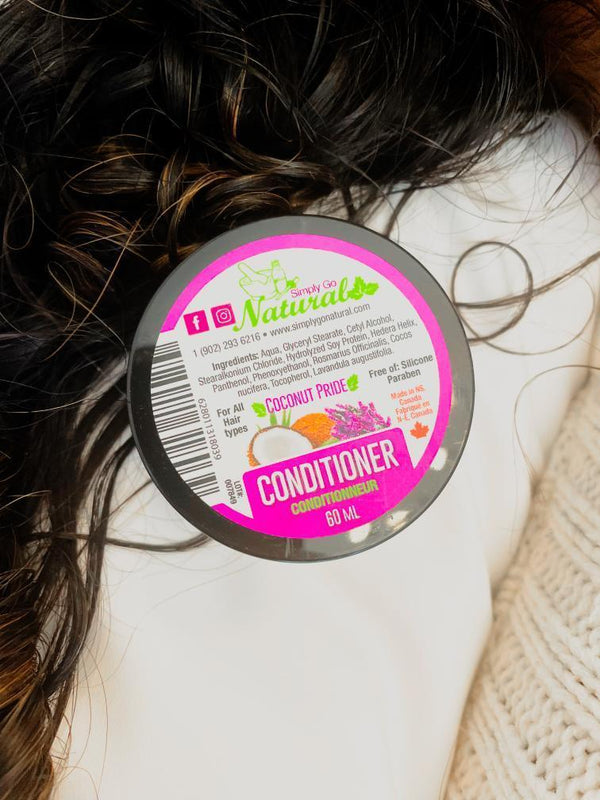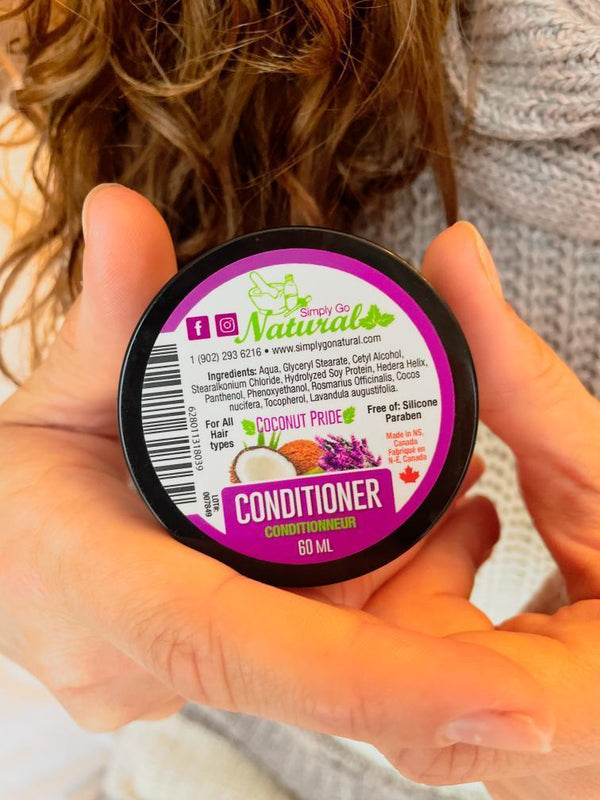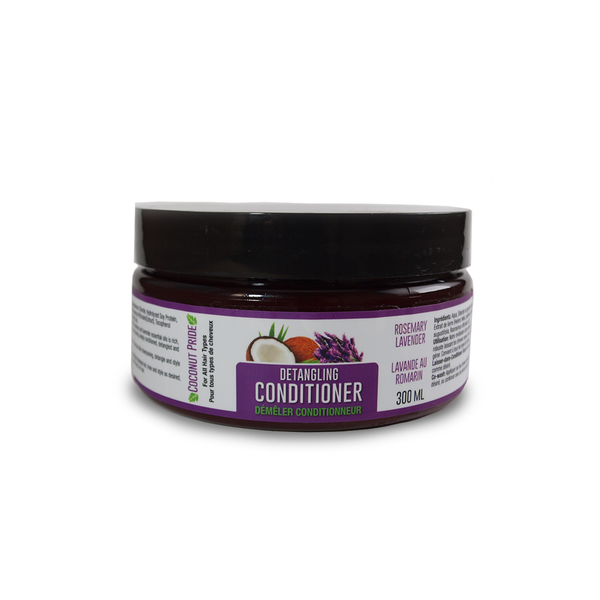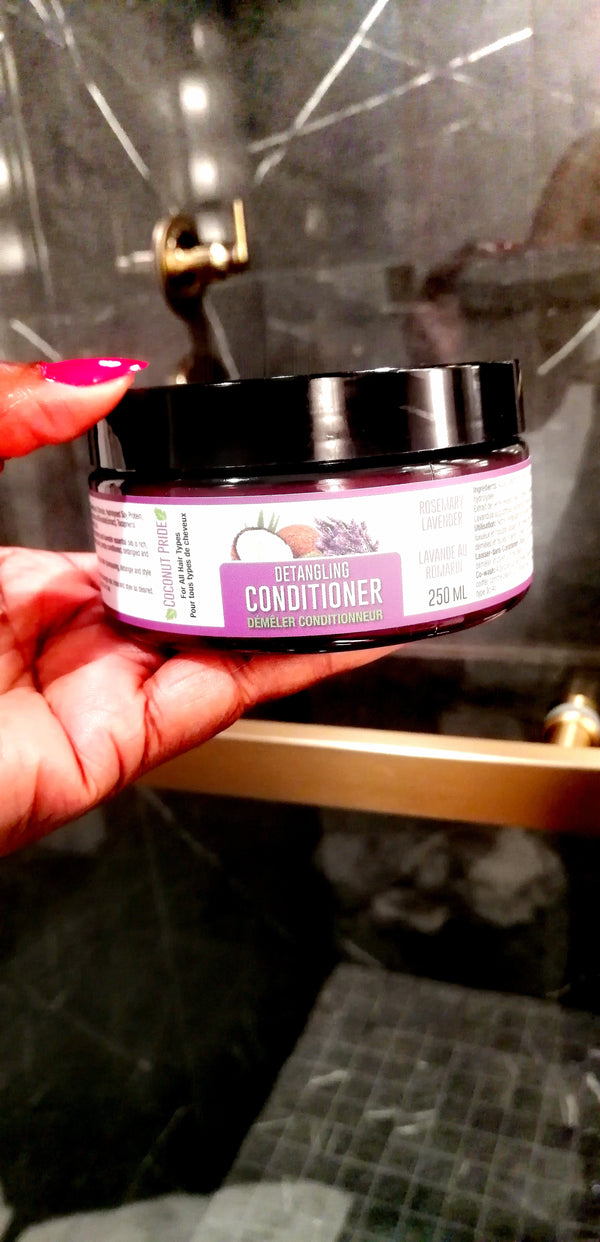 Paraben & Silicone Free Rosemary - Lavender Hair Conditioner
An exclusive from our 'Coconut Pride Line' and an essential to refresh your hair and condition it luxuriously.

Our ultra-premium conditioner is infused with the richness of rosemary and lavender essential oils - the ingredients (respectively) ensure that you're delicately refreshing your hair, and leaving it silky, shiny and makes your hair much easier to manage.
What does this conditioner provide to my hair?
A soothing, rejuvenating and delicate conditioning to the hair.
Ensures your hair is left feeling ultra-soft, shiny and silky.
A gorgeous & heavenly scent (Thanking the essential oils)
Helps to detangle your hair & makes it much easier to manage.
And... Above all else, this product is also suitable for all hair types!
For optimal results: Gently massage a moderate amount in wet hair after shampooing, detangle and style as you wish. For even better results, please use this product in combination with our hair serum, followed by our hair butter.
What makes this product supreme to others?
Not only does our conditioner beautifully repair your hair (The natural way), but it's also formulated in a distinctive way. This luxurious conditioner was created free from potential-aggravating chemicals such as parabens and silicone.
It's the flawless natural, organic and vegan alternative for all your chemical-based products.
This product was proudly made in Nova Scotia, Canada.
Volume: 250ml
Warnings: Not for ingestion. Store in a cool, dark place 
Ingredients:
Aqua, Glyceryl Stearate, Cetyl Alcohol, Stearalkonium Chloride, Hydrolyzed Soy Protein,
Ivy (Hedera Helix) Extract, Panthenol, Phenoxyethanol, Rosmarinus Officinalis(Extract), Cocos nucifera, Tocopherol (Vitamin E), Lavandula Angustifolia, Rosmarinus officinalis (E.oil).